by Nate Torvik
The question is often asked by any size of business: "Where should I put my marketing dollars?" At least one of the answers should be SEM. SEM (Search Engine Marketing) in 2019 is almost a default effort that every business needs to employ to be successful in the digital space.
That is not to say that your business should go willy nilly into the world of SEM without a plan, a direction, a set of goals, and other KPIs to ensure that you are spending your money wisely. After all, to any business owner, every dollar is important. Ensuring that the money you are putting out into the ether is bringing money back in is of the utmost importance. Fortunately, through a good SEM campaign, you can more often than not rest assured that you will generate some ROI.
There are a slew of reasons why these efforts are important for any business, but not all will be relevant to your business. However, if you can find the solution and the reason that fits your needs, that is always a good start.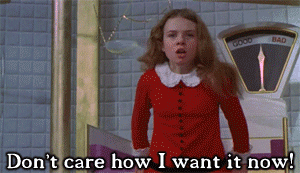 Immediacy: You can start a campaign right now and start getting results the next day! This isn't always the best route, as there should be planning and discovery that goes into any marketing effort, but if you are looking to generate more traffic, gain more brand awareness, increase the number of leads in your funnel, and more, you can quickly generate a successful campaign (with proper planning) and get moving!
Brand Awareness: In the realm of search, you can never be certain what your competitors are going to do. Outside of regularly checking your own brand name in searches, you can ensure you stay at the top of the results by bidding on your brand. Usually, the cost is low, because your name will have fewer searches and competition than most. Searchers will also see your name at the top of the list if you include it in the ad copy, increasing awareness and association with your product or service. It is always good to be front of mind to your users.
Search Intent: When using any SEM platforms, you are gaining data on what your users are searching for. You can look in detail at the search terms that are generating clicks and conversions for your ads, which in turn shows you the search terms that people are associating with your business. This can drive more marketing efforts through your site, from new static web pages to blogs and videos that you can create on your site. It really opens up a new world of opportunity.
Mobile: By now, nearly everyone knows the large market share that mobile search has, which is propelled even more by the rise in voice search. As these numbers continue to go up, it is important that you find your users where they are. With the smaller size of the mobile search engine results page, it is important that you stay near the top. This can be accomplished with a good mobile SEM campaign, keeping you relevant to both desktop and mobile users.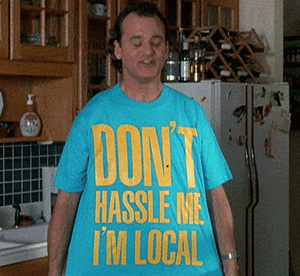 Localization: Nearly all search, especially when it comes to Google, is targeted to the area surrounding the user. More and more, people are searching for terms like "near me" or "in INSERT CITY" to generate searches that are more relevant to them. This isn't surprising, as searchers get smarter about finding the things they need and the search engines get smarter about delivering those local results. With an appropriately targeted SEM campaign, you can target the specific areas that your users are in, target relevant local search terms that your users are looking for, create ad copy surrounding those specifics, and generate more quality leads!
Small Budgets: As a business owner, especially if you're just starting to delve into an SEM campaign, you don't have to blow everyone out of the water with a $10,000 budget. Budgets of all shapes and sizes can be catered to and manicured for success within any campaign and as that campaign generates success and growth, it can grow with you. Don't get scared by budget numbers.
As for which platform you should use to start your SEM efforts, Google is the general default. This makes complete sense since it dominates the search market, but there are other platforms out there you can test to find your audience and meet them where they are. Whatever you choose to do, make sure that you take the time to do your research up front, determine your goals of any marketing effort, and make the commitment that you are going to spend the time to try to make it work. If you half-ass your marketing efforts, especially when it comes to SEM, you can expect results accordingly.